. . . to Austin Texas real estate!
Looking for a simple and easy Austin Home Search? Or need an experienced Austin Texas real estate agent?
Your Austin Texas real estate journey is about to get easier!
This site contains an abundance of Austin Texas real estate information. You can search over 6000 homes for sale in the greater Austin area with no registration required. You will also enjoy webpages featuring over 100 Austin area links, free real estate reports, calculators and Mary's featured Austin homes for sale. To assist you in looking for that special home for sale in Austin Texas, or with selling your Austin area property, here is a brief summary for your convenience:

An informative Look Back on the Austin Area From Five Years Ago (today?):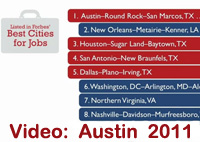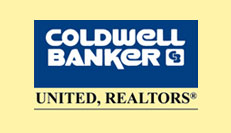 "Mary B" is AMAZING--friendly, professional, quick, super responsive, and generous with her time. I emailed her out of the blue (along with several other Austin Realtors) and asked if she'd be willing to run some comps to help me with my Austin property tax protest. No other Realtor (even the one who sold me my house!) even responded, yet Mary B sent me numerous helpful documents (personalized to my case) that helped me to convince the tax assessor to revise my assessment back to last year's value. She also patiently (and quickly) answered my follow-up questions and sent me additional documents in response. I would definitely recommend her to anyone buying or selling a house, and she will be the first person I call should I decide to sell my own home. In short, she's a winner!"
Traci G.
Personal note:
While I have been blessed with multiple awards for productivity, I credit my success as an Austin real estate agent to consistent communication and outstanding client representation. My career focus has been about guiding people like you through a complex process, helping you make informed decisions every step of the way. I would be pleased to represent you as your Austin Texas real estate agent and make your experience a pleasant one!
Mary "B"
Search Homes for Sale in Austin Tx
You will enjoy searching Austin homes for sale by accessing over 6,000 listings for that special Austin area home. There is no registration required, and this Austin home search has amazing functionality.
Search Austin Homes for Sale
Mary B's Featured Austin Homes for Sale
As an active Austin Texas real estate agent for over 25 years, I deliver consistent, outstanding service. My listings are professionally presented and staged by an interior decorator. If you would like a private showing of any of my Austin area listings, I am a call or click away!
Featured Austin Homes for Sale
About Mary "B" Battaglia
I recently had the distinct honor of being selected as the 2012 Agent of the Year for the 9000+ member Austin Board of Realtors! A month later I was selected as a Austin Area Platinum Top 50 Agent for the second year in a row. What a way to finish 2012! Today, I've been fortunate to be a Platinum Top 50 Agent for a fourth year and once again earned membership into the Coldwell Banker President's Club. Whether you are a buyer or a seller, the Austin real estate agent you select will play an important role in your real estate transaction. This section will help you get to know me as a Coldwell Banker real estate agent; on a professional as well as on a more personal level.
About Mary "B"
Mary's Austin Real Estate Blog
This section is devoted to information about the Austin Real Estate market. I provide news, mortgage information, analysis and statistics on the Austin market as well as many of the surrounding areas such as Cedar Park, Georgetown, Round Rock, Westlake and Lakeway.
Austin Real Estate Blog
Austin Texas Relocation Center
If you are moving to or from the Austin, Texas area, I can help! Or, if you or someone you know are moving within the United States or internationally, I can ensure that the process is much easier. As a Certified Relocation Counselor and Corporate Relocation Specialist, I am experienced in making your move smoother. I would be pleased to personally select a Coldwell Banker relocation agent outside of the Austin Texas area to assist you.
Austin Relocation Assistance and Information
Austin Texas School Information
Many times schools are an important consideration when selecting a new Austin home. Here I have provided you with links to information on Austin area schools and school districts. You will find statistics on classrooms, teachers, student test scores, attendance, school ratings, and much more.
Austin Texas School Information
Home Financing
Financing your home doesn't have to be a stressful experience if you are in the right hands. This link provides you with an abundance of mortgage information, including the latest mortgage rates, types of home loans, qualifying information, tips, and calculators. If you like simplicity and service guarantees, you can call the professionals at Sunbelt Mortgage 7 days a week. They will ensure that you receive the best loan package. Call Mannon Harmon at (512) 851-7934 and mention Mary "B"!
Sunbelt Mortgage Home Loans
Real Estate Calculators
To make your Austin home search more efficient and informed, here are some real estate calculators that you might find useful. You can select from over 20 real estate calculators, including a home price calculator, monthly payment calculator or a calculator that generates an amortization schedule.
Real Estate Calculators
Free Austin Texas Real Estate Reports
As an active Austin Texas real estate agent since the late 1970's, I wanted to share some of my knowledge in these free real estate reports. There are reports on moving, buying real estate, selling real estate, real estate investing, interest rates, and more. These helpful reports are available to you instantly, with no registration required.
Free Austin Texas Real Estate Reports
Free Market Analysis
Wondering what your Austin area home is worth? A professional market analysis is an important first step. I will be more than happy to provide an analysis and assist you every step of the way.
Request a Free Market Analysis
Real Estate Information for Buyers
With my clients, buying an Austin area home is an enjoyable learning experience. This section of the website contains not only a Buyer FAQ, but also information on the financial aspects of buying a home.
Buyer FAQ
Real Estate Information for Sellers
The Austin Texas real estate market can change rapidly. I take pride in keeping my Sellers informed and educated. This section of the website contains an abundance of information to get you well on your way to being an informed Seller in today's competitive market.
Seller FAQ
Austin Area Links
Austin Texas real estate is much more than searching for homes for sale. To help you get to know the area better, my Austin links page provides you with 100 quality links. You will find links to Austin area school districts and government offices… as well as area radio and television stations. For your health care needs there are links to area hospitals and clinics too. For fun, there are links to leisure activities, our local arts, entertainment, Austin area sports and teams, and a variety of recreational activities.
Austin Area Links
Austin Subdivisions
Years of foresight in planning and developing area subdivisions have added to the value of Austin real estate. This ever expanding link to Austin subdivisions features area photos, demographics, and statistics on real estate activity in specific neighborhoods. Currently featured are the Northwest Austin subdivisions of Balcones Oaks, Barrington Oaks, the Great Hills, Oak Forest and Windridge.
Coldwell Banker™ is a registered trademark licensed to Coldwell Banker Real Estate LLC. An Equal Opportunity Company. Equal Housing Opportunity. Enjoy your search of homes for sale in Austin Texas, presented by Austin real estate agent Mary B.