Selling a Home In Austin
Seller Information (FAQ)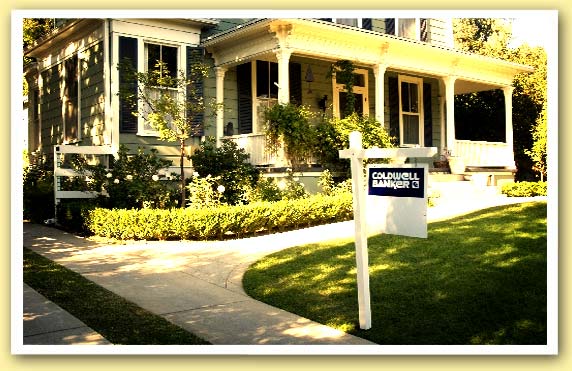 There is a great deal more involved in selling your home than placing a For Sale sign in your yard.  From setting a price to staging to extensive marketing and attracting buyers to negotiating an agreement… there are a series of choices, and each one can make a distinct difference in the final outcome.
Whether you're a first-time seller or you have been through the process before you are sure to have questions. Here, I've tried to cover a wide range of topics to help you better understand the process of selling your home.
Whenever you're ready, you can always contact me. My success is built on helping someone just like you!

What is involved with showing my house?
In preparing your home for viewing by prospective buyers, remember that many people buy on emotions. Your home has to feel right, or buyers will look elsewhere. Buyers want to be dazzled. I will look at your home objectively and possibly suggest ways to make your home more inviting and salable. Consider both the exterior and interior. A little extra spent on landscaping or on interior appointments might mean a quicker sale or higher offer.
Clean your home thoroughly and make minor repairs such as tightening towel racks and gluing wallpaper edges. I will be happy to advise you as to whether some repairs will generate a good return on the sale. Repainting may be worth it, but replacing the carpet may not. One safeguard is to hire a professional inspector to examine your house for structural and mechanical defects. By having an inspection early, we can avoid surprises and have time to get repairs made.
If your home has a major problem, be candid about it. For example, don't paint over the water marks on the ceiling to hide evidence of a roof leak. Buyers will find out about the problems anyway, especially if they are smart shoppers and hire a home inspector. In an age when lawsuits are as common as the six-o'clock news, it pays to be open about everything. If you're really worried about repairs or failures of mechanical systems, consider buying a residential service company contract. Such companies sell a one-year "warranty", which is an agreement to repair certain items in your property if they fail to function (for example, air conditioning, heating and plumbing systems).
Soon after signing a listing agreement on your home, the property information is entered into the MLS. With your permission a sign is placed in your yard, and a lockbox is secured to the property. The lockbox enables MLS members to access a key to your property. The lockbox makes note of the time of the showing, who showed it and the name of their company. I am notified of each showing, so I can ask for feedback.
When the showings begin, keep your home clean and ready. Agents are instructed to call and set an appointment before showing your property. Occasionally an agent will call with little or no warning, and you will need to decide whether it is convenient or not. If it is not a good time, ask them to reschedule, or show a couple of properties and come back. If people drop by and are not with a REALTOR®, it's best not to show your home to them. Ask for their name and phone number and let them know that I will be contacting them shortly to arrange for a showing; look at this as a security issue.
When a REALTOR® comes to show your home, in most cases it's best if you are not present. Many buyers feel like intruders when the owner is present. They don't feel comfortable, don't look as carefully, and tend to hurry away. Letting the buyers walk through the property at their own pace will help put them at ease. They will feel free to look around and speak freely. If you must be there, however, let their agent handle the showing. Be courteous, but avoid engaging the buyer or their Buyer Agent in substantive conversation – it could cost you dearly in later negotiations.
How is a price determined for my property?
As you interview REALTORS®, they may suggest a listing price on your home. Only you can decide what price to set, but you want it to be realistic. The listing price is critical. Set it too high, and you may not find a buyer. Set it too low and you leave money on the table.
?
Regardless of what you originally paid for your home and the cost of improvements you have made, the price your home can command is what the market will bear at the time you decide to sell it. You may consider hiring an independent real estate appraiser. An appraiser has specialized training and experience. Don't rely on assessed valuations from the appraisal district; they are made for tax purposes and are not reliable indicators of value.
?
Whether or not you get an appraisal, I will prepare and present you with a comparative market analysis. This analysis will describe homes in your area that have sold recently, as well as those that are on the market currently. The analysis will compare specific features of your home to others - the value of a corner lot, a city view, an extra bedroom, or upgrades, for example. I may also point out any market fluctuations caused by the opening of a new school or business as well as long-term trends. Once I have presented your options and you've decided on a price, I will calculate an amount you might net from the estimated sales price. I will do this by calculating your loan balance and subtracting it, along with your closing costs, from the estimated sales price. The closing costs include title fees, taxes, any prepayment penalty, repairs, brokerage commission, attorney fees, and charges for preparing and recording documents. Finally, ask your tax adviser or attorney about any tax implications or other questions concerning your proposed sale.
Why shouldn't I price my property a little high at first?
That's a strategy that looks good on paper – but, in fact, is more likely to result in a lower price. Here's why: The first three weeks a house is on the market, the activity is the the greatest. Agents preview the new listings for their buyers. Buyers wait on the sidelines to see the new properties, since they have seen everything else. This pool of buyers is already educated and aware of the market; they already have a "feel" for what a home is worth. These buyers will reject a property that is too high - and they will likely not return when the price is lowered, because mentally they have already ruled the property out.
Secondly, if a property is overpriced, it has to compete with other properties on the market at that price level, and those are almost certainly larger or have newer or updated features. So the overpriced home is unlikely to attract an offer. Eventually, the seller may reduce the price – and may end up with an even lower offer because buyers will wonder why the house has been on the market so long and may factor that into their price. In order to avoid these pricing situations, I will be providing not only a Market Analysis, but will also be reviewing Market Positioning with you - a unique approach for arriving at a list price that takes the greater market into account.
What happens when the Buyer makes an offer?
When a buyer makes an offer to purchase your home, I will contact you promptly. I will review it with you carefully, answer any of your questions, and assist you with negotiations. The written offer is important because it lays out all the terms of the proposed transaction and will become a binding contract if you sign it. The offer describes the property, includes price and financing, states who pays for which closing costs, and specifies dates of closing and possession. Should the negotiation result in an agreement, the buyer will place earnest money with the escrow agent as a sign of good faith. The earnest money will be kept in an escrow account and applied to the buyer's down payment or closing costs when the sale closes.
The offer may be subject to the buyer selling some property first, obtaining an inspection, approving of subdivision restrictions, or it may contain an option period of between 7-14 days. The buyer pays a agreed-upon option fee to you, which you should cash immediately. They will usually receive it as a credit at closing, and most likely forfeit it if closing should not occur. As you might expect, I will give extra attention to these and other areas of the offer, and make sure you are comfortable with your alternatives.
In reviewing the offer, you have three options: accept, reject, or change the terms of the offer to some that you would accept. In helping you to make your decision, I will prepare a revised estimate of net proceeds because the terms and estimated closing costs may be quite different from earlier calculations. You are also encouraged to seek the advice of an attorney and a tax adviser should you desire.
The offer has been accepted, what is next?
Once you and the buyer agree on terms and sign the contract, the buyer will generally have to turn their attention to the loan process. I will monitor this situation all the way to closing. I will also be busy coordinating with the title company, inspector, appraiser and surveyor toward a smooth closing. A title company may order a survey of your property and research the title to your home, making sure the chain of title is clear. Any problems on your title will show up in the Title Commitment. Clearing the title may require paying off liens - that is, any monetary claims - against your property. Examples are mechanic's liens, unpaid state and federal tax liens, court judgments, and probate considerations if applicable. I will check the Commitment, go over any issues with you and coordinate our response to them with the title company.
The buyer may hire an inspector to review many items in the property such as the structural components, mechanical items, electrical and plumbing systems. The inspector will report to the buyer the items that the inspector finds to be in need of repair. It is not uncommon for the buyer to ask that certain repairs be made based on this report. Do not be surprised or offended if the inspector notes some items in need of repair. An inspector is trained to see items and defects that are not obvious to you; they are also representing the buyer, who is paying them for the inspection. No matter how new or well maintained a home is, an inspector may very well find some items in need of repair. As your representative, I will be working to lessen the impact of any repairs.
What occurs at the closing?
 The closing is the end of weeks or even months of research and decision making. It often occurs at the office of a title company or attorney. One of my goals is to overcome any problems well ahead of time, so that the closing proceeds smoothly. I will meet you there and assist in any way that I can. The closing could last less than an hour but may take longer, depending on the complexity of the transaction. The closing agent will have an impressive stack of documents, most of which will be for the Buyer to sign. The closing agent will explain each document to you, then ask you to sign it. Be sure to review them carefully, and definitely ask questions if you do not understand anything. As a final step, the Buyer will give the closing agent a cashier's check for their down payment and closing costs. Funding will normally occur within a few hours, upon a final review by the buyer's lender, then the closing will become final. The closing agent can give you a check for your proceeds or they can wire them into an account of your choosing.
What about trying to sell my house myself?
For-sale-by-owner residential transactions are less than 12% of all home listings nationwide. According to a 2010 survey of homebuyers and sellers conducted by the National Association of Realtors®, 72% of respondents sold their homes through a real estate professional. An additional 8% tried unsuccessfully to sell on their own; the remainder decided not to sell. Further, the research shows that 50% of those homeowners who did successfully sell their homes without the assistance of a real estate professional vowed never to do it again, because of the complexities and hassles associated. Among the major problems cited:
Having to be always available
Advertising and marketing expenses
Holding open houses
Negotiating
Arranging for appraisals and inspections
Understanding and handling paperwork
Helping buyers obtain financing
Concerns for security and safety
Having time to do it all
Interacting with Buyers Agents who don't represent you
Owners who try to sell their own property deny themselves the benefit of a real estate professional who is trained to sell real estate on the terms most advantageous to their clients. The potential for saving a commission ultimately becomes less of an issue - since the buyer's agent needs to be compensated, and the buyer is going to want the remainder.
An experienced Realtor® can provide much better exposure, up-to-date reports, and negotiating assistance, because they have a clear understanding of the local housing market and financing options. In the vast majority of cases, there are fewer problems, much less time spent and higher net proceeds for the seller when using a Realtor® to sell their home.
What type of marketing plan can I expect?
My marketing plans vary to fit your property, as well as your individual situation. To give you an idea, my basic plan begins with the fact that I am your agent. When it comes to your home, I represent you and only you. My responsibility is to represent and service you in the most professional way, and to promote and market your home effectively. I view us as a team, along with my staff of professionals. My commitment is to keep you informed every step of the way, to sell your home with the least inconvenience for a price we can both be proud of. In order to do this I will:
During our First Visit:
Provide one of the most comprehensive property analysis in our market
Provide you with a preliminary Seller Net Proceeds Estimate
Discuss buyer targeting, marketing strategy and financing options
Provide "Preparation for Showing" suggestions and guidelines
Present the advantages of a 1-year home warranty with coverage for both buyer and seller
Suggest improvements to your property, if necessary
Share the impressive savings and convenience of our exclusive Concierge system
Discuss the advantages of working with me, my team and Coldwell Banker United
Week One:
Write feature copy for Marketing Department
Order a seller home warranty plan, if desired
Input your property into ACTRIS (the MLS) and Internet websites
Plan virtual tour by our office associates
Place a well-respected "For Sale" sign with Info Box in your yard
Provide full-color Information Box brochures
Distribute your property information to our 8 Austin area offices
Expose your property to my personal network of Austin area Realtors
Week Two:
Replenish Information Box brochures
Give you feedback from agents who have shown your property
Discuss holding an Open House for Realtors or the public
Give you feedback from the office tour of your property
Promote your property in our weekly office meeting
Week Three:
Update you as to the current marketing status
Call agents who have shown your property and provide you with feedback
Give you an update on current financing options
Suggest any necessary changes or improvements which should be made
Week Four:
Provide 30-day update on recent sales and current competition
Review buyer targeting and financing options
Provide you with feedback from agents who have shown your property
Determine if an adjustment in price or terms is needed
Evaluate marketing strategy (all reports, data and feedback)
Week Five:
Provide feedback from agents who have shown your property
Discuss having an Open House for the public
Write new copy for Marketing Department
Give you an update on current financing
Week Six:
Contact agents who have shown your property and provide feedback
Discuss holding an Open House for the public
Suggest improvements to your property, if necessary
Week Seven:
Update you with the current marketing efforts
Distribute your property info to my personal Realtor network
Provide you with feedback on showings
Week Eight:
Provide 30-day update on recent sales and current competition
Provide comprehensive review of marketing efforts
Provide you with feedback on showings
Determine if an adjustment in price or terms is indicated
Amend financing suggestions, if necessary
On a Continuous Basis:
Take advantage of calls on other Company listings to promote your property
Promote your property in our office meetings and to my network of agents
Include your property in any Relocation out of town presentations
Keep your highlight sheets current and in good supply
I will always be open to suggestions and new ideas to effectively market your property!
Coldwell Banker™ is a registered trademark licensed to Coldwell Banker Real Estate LLC. An Equal Opportunity Company. Equal Housing Opportunity. Each office is independently owned and operated.