Relocating To or From Austin, Texas?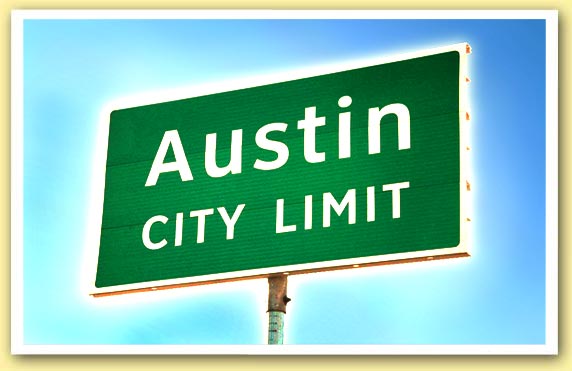 Relocating and moving to another city can be a stressful experience. You are needing the best service and information, and don't have any time to waste looking for it. Put my 25+ years of relocation experience and affiliation with over 125,000 Coldwell Banker agentsin more than 3,800 offices worldwide to work for you!
Whether you need area or mortgage information, an experienced buyer's agent, or assistance in marketing and selling your home; I am here to help. Let me make your relocation experience easier!

Are you moving TO the Austin area?
For people relocating and moving to Austin, I will be happy to send you our award-winning "Discover Austin" package of area information! This is specifically tailored to a variety of people relocating to Austin and can help you with many different aspects of your move. If you are interested in receiving this professional relocation package, please fill out the brief form below. Additionally, be sure to mention any special interests, needs, or concerns you might have. This allows me to address those specific topics and assemble a relocation package tailored to your specific needs and interests.
This relocation package is filled with Austin area information including population, demographics, Texas laws, utilities, schools, restaurants, hot spots for Austin night life, and much more. We also include a map to help you locate the areas and points of interest in Austin that will be part of your experience living in this wonderful city.
Once you arrive, we will review your preferences and take a tour to get you better acclimated. After that we will focus on the areas that best fit your needs. It's a process that I can help you through every step of the way!

Are you considering a move FROM Austin?
In addition to being a Top Producing Agent, I am also a Senior Relocation Counselor and member of the Cartus Relocation Network. What does that mean for you? That I am fully equipped to represent you and market your Austin property, then ensure that you have a smooth transition to your destination area. Cartus is the world's largest relocation network, this allows me to personally help in selecting a professional buyer's agent to provide you with outstanding service in your new location.
There is no cost or obligation on your part for my relocation assistance; my goal is for the service and information you receive at your destination to exceed your expectations.

Let me take some of the stress out of your move! Fill in the information below and I will do all that I can to keep a smile on your face and make your move less stressful and more enjoyable.
Relocation Assistance Form
Coldwell Banker™ is a registered trademark licensed to Coldwell Banker Real Estate LLC. An Equal Opportunity Company. Equal Housing Opportunity.